We're Free for You to Use.
So how do we support ourselves?

Our Affiliate Disclosure Statement

This site and all our product reviews, ice cream making tips and information are free for you to use.
Our reviews are written purely with the intention of telling you what's good and what's bad about a particular ice cream machine.
We do not get paid for writing any of our reviews nor have we received any free products or any incentives for writing any of our reviews. (Of course, we'd love to get something free – but if we do receive a free product, we will tell you that in the product's review.)
The whole point of this web site is to help you find the best ice cream maker for you, one that you will be happy with for many years. This is our business, and we're proud of it. Therefore, if we don't believe a product is a good value – we tell you so.
Maintaining a website, however, costs money. So how does this website support itself?
Affiliate Disclosure
We have some affiliations with companies that we use ourselves and whose products or services we're proud to recommend.
When you visit this site and click on a link to one of these companies, or purchase a product from them, we earn a small commission or referral fee.
For example, The-Ice-Cream-Maker.com is a participant in the Amazon Services LLC Associates Program, an affiliate advertising program designed to provide a means for sites to earn advertising fees by advertising and linking to Amazon.com. So if you click on one of our links to Amazon.com and buy an ice cream maker, we will receive a small percentage of the sales price.
Of course, you may choose to go to Amazon.com directly and order the product that way. You will pay exactly the same price – but we won't get a commission.
Here's where you can show your support for us.
Let's assume you love the Cuisinart electric ice cream maker you ordered through our site, and you now want to get an extra canister for it.
If you come back to The-Ice-Cream-Maker.com and click on our link, we will again make that small commission. You also have a second option. You will probably have received information directly from the merchant selling the product. If you go directly to the merchant's web site, you will pay the same price, but we will not be credited with the sale or receive any compensation.
We know it's an extra step for you to come through our site to click our link. However, we greatly appreciate your loyalty and support as we continue to bring you new reviews, information and recipes that we hope you'll enjoy.


---
SBI! Affiliate Disclosure
One company we are proud to mention in our affiliate disclosure which is not directly related to the purpose of this web site (helping you choose an ice cream maker) is SBI!

This site is hosted by SBI! We joined the SBI! affiliate program because it has had such a powerful impact on our professional success and our family life, by giving us the luxury to work from home. We believe so strongly in this product that we wanted to recommend SBI! to all our family and friends. Now, several of our friends have begun building their own website businesses.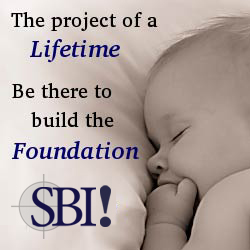 When you click on any of the links to SBI! they record the fact that you visited them from this website and if you purchase SBI 2.0, then we may earn a commission.
However, unlike most affiliate links on the net this will not be a 'click and forget' link. If you do purchase SBI! 2.0 then you will have our support, advice and guidance for free for as long as you want it along with that from the thousands of other SBIers through the SBI! forums!


---
Advertising
We also accept third-party advertisements from Google Adsense. These ads are clearly identified as such wherever they appear on the site. The words "Ads by Google" will appear below the advertisement. Google chooses which ads to display – not we, so we have no control over their content.
We may occasionally accept advertising from sponsors. Please do support our sponsors and recommendations. This site takes time, effort and money to maintain and to deliver on-going original content, for free, to you. Supporting our sponsors is a WIN-WIN-WIN for you, for us, and for them.
If you sell goods or services related to making ice cream and you would like to know more about becoming a sponsor and advertising with us, please click here to contact us.


Return from Affiliate Disclosure to The Ice Cream Maker Home page.